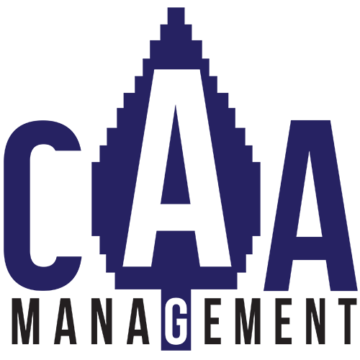 Job Summary:
The Human Resource Assistant will perform administrative tasks and services to support effective and efficient operations of the organization's human resource department while maintaining the integrity and confidentiality of human resources files and records.
Duties/Responsibilities:
· Maintains accurate and up-to-date human resource files, records, and documentation.
· Performs payroll functions including processing weekly payroll, answering employee questions, correcting processing errors, following-up with managers for any payroll discrepancies i.e., missed punches to ensure timely completion of payroll and distributing payroll when needed.
· Facilitate recruitment efforts by posting open positions locally, scheduling and conducting interviews with business managers for open positions
· Maintain applicant's tracking information creating a pool of qualified applicants.
· Answers frequently asked questions from applicants and employees relative to standard policies, benefits, hiring processes.; refers more complex questions to appropriate senior-level HR staff or management.
· Assist with performance management procedures.
· Completes termination paperwork and conduct exit interviews
· Maintains the integrity and confidentiality of human resource files and records.
· Performs periodic audits of HR files and records to ensure that all required documents are collected and filed appropriately.
· Provides clerical support to the HR department.
· Coordinates training sessions
· Conducts orientation of new hires.
· Assists with planning and execution of employee events and other special events.
· Keeps up-to-date with the latest HR trends and best practices.
· Performs other duties as assigned.
Specific Payroll related duties and responsibilities:
· Track time and attendance. Compile hours from time clock and monitor vacation balances
· Process weekly payroll through QuickBooks payroll system, following-up with employees and managers for missed punches to ensure timely completion of timecard punches on a daily basis.
· Work with department supervisors to resolve timekeeping discrepancies and omissions
· Research, analyze and resolve payroll-related problems or questions
· Maintain QuickBooks and Employee database by entering all required changes on a regular basis to ensure all employee records are current and accurate, including; status changes, rate changes title changes etc.
Supervisory Responsibilities:
· None
Required Skills/Abilities:
· Excellent verbal and written communication skills.
· Excellent interpersonal skills with the ability to manage sensitive and confidential situations with tact, professionalism, and diplomacy.
· Excellent organizational skills and attention to detail.
· Proficient with Microsoft Office Suite or related software.
· Proficient with or the ability to quickly learn payroll management, and similar computer applications.
Education and Experience:
· Two years prior experience in Human Resources
· Prior related office experience preferred.
Physical Requirements:
· Prolonged periods of sitting at a desk and working on a computer.
· Must be able to lift up to 15 pounds at times.
· Travel between business locations is required (mileage included).
To Apply:
Please fill out the application form by click here, or clicking the "Apply for Job" button.