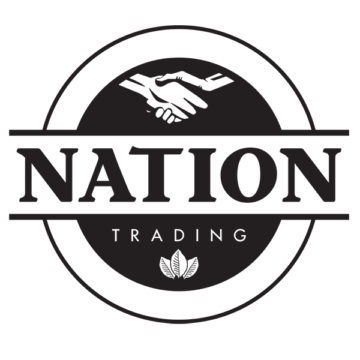 JOB PURPOSE:
The NATIONS TRADING ADMINISTRATIVE ASSISTANT will be responsible for coordination of customer calls and follow ups, promotional research, ordering for brands and maintaining relationships with brand owners. This position requires analyzing and adjusting costs as needed, providing the Nation Trading Manager with a budget to increase sales through detailed planning and implementation of client's brands. Will report any needs or issues between brand owners and upper management. In addition, the NT Coordinator will assist the NT Manager with daily administrative tasks and the coordination of all NT promotions when needed.
JOB DUTIES AND RESPONSIBILITIES
· Manage relationships with brand owners to maintain and grow a comprehensive and efficient working network, providing them with monthly progress reports
· Assist the Promotions Admin with the planning and execution of all promotional programs at various locations
· Assist in the development and implementation of improvement strategies with the goal of maximizing revenue
· Maintain communication between customer locations and Nation Trading Promotions
· Strategic planning with sales team/new customer placement developing a clear understanding of new brands and product lines
· Work in collaboration with NT Manager and NT Promo Admin Assistant to plan, manage, implement, and market promotional campaigns to support brands
· In collaboration with NT Manager and NT Promo Admin Assistant prepare cost estimates for promotions and campaigns
· Determine length and timing of promotions while identifying costs and correct allocation of budget to each brand
· Create, review, approve, and revise (as needed) administrative work
· Create, maintain, and analyze systematic processes by which to track and assess the successes and challenges of various local and non-local promotions
· Perform daily administrative tasks to ensure the functionality and coordination of the department's activities
· Research promotional items, sourcing and pricing
· File and organize records and other important documentation
· Other duties as assigned by management
QUALIFICATIONS
Education and Experience:
– Degree in a related field is considered an asset
– High school diploma, GED, or an equivalent certification with experience in promotions
– Knowledge of Microsoft Office
Knowledge, Skills and Abilities
– Strong communication, professional and people skills with a customer-oriented approach in a friendly and courteous manner
– Ability to prioritize tasks and maintain organization
– Must be able to work efficiently under pressure, adapting to changing competitive conditions
– Efficient and self-motivated
– Must be goal-oriented
Physical Requirements:
The physical demands described here are representative of those that must be met to successfully perform the essential functions of this job with or without reasonable accommodation. The associate must occasionally lift and/or move up to 25 pounds. Able to sit, walk, and stand for long periods of time as needed. This position takes place in an office setting, at time prolonged periods sitting at a desk and working on a computer are required. This position may also require working longer hours and weekends is a possibility and local travel is required.
To Apply:
Please fill out the application form by click here, or clicking the "Apply for Job" button.